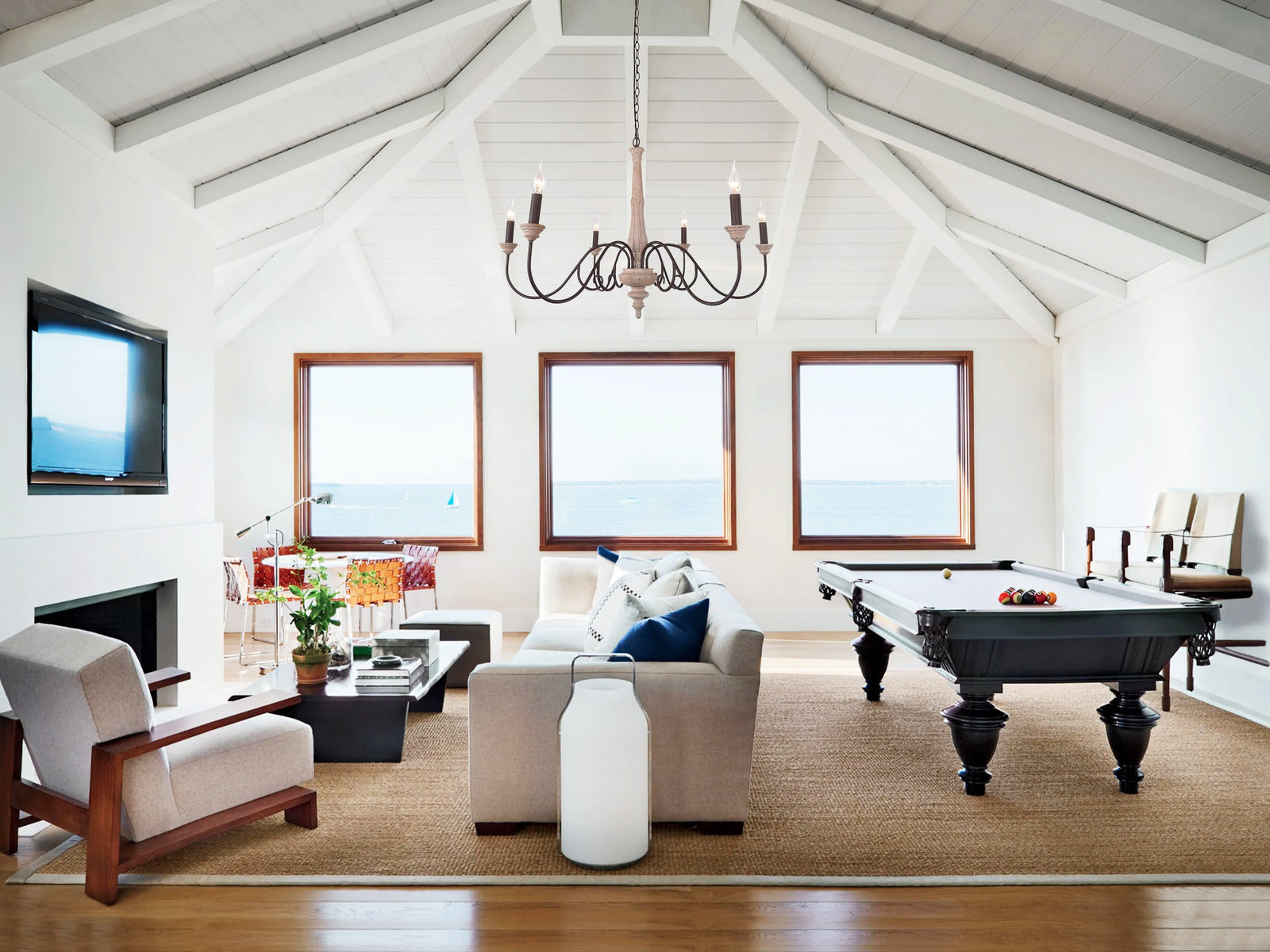 The modern farmhouse light fixture blends the modern, rustic, or industrial style into one, and it can capture attention in a way that many other lightings can't. Whether it is hung on the dining table, in the kitchen, or on the aisle, it can easily attract attention and get high praise.
Bring modern traditional style to your living room, dining room, or foyer with the addition of this elegant, 5-light wooden rectangular rustic farmhouse chandelier. The wooden rectangular rustic farmhouse chandelier showcases an open framework with hollow out embellishments to form a broad rectangular shade that allows plenty of welcoming light to shine in your space.
This square farmhouse pendant light reminds you of a cozy cottage nestled away from the busyness of life. This single farmhouse pendant light has an open square frame made of wood with eight right angles connected with black metal, giving a modern retro feel. Inside the wooden frame, a small hollow metal frame is designed to cover the inner bulb base without blocking light.
Nothing says classic elegance quite like a chandelier. This modern farmhouse lighting gets a down-to-earth take with a rustic mix of dark metal and wood. The wooden modern farmhouse lighting features an open geometric design while the two hollow metal frames come in classic black finishes to intersect the open-design wooden frame for a modern and industrial look.
Traditional design meets old world charm in this six lights farmhouse circular chandelier. This stunning farmhouse wagon wheel chandelier with an openwork round silhouette and handmade wood aesthetics and the distressed finish on the round shade make it look natural, presenting a vintage yet modern farmhouse appeal. Six cylindrical glass shades sit on the circular wood frame to soften and spread light evenly across the room.
---