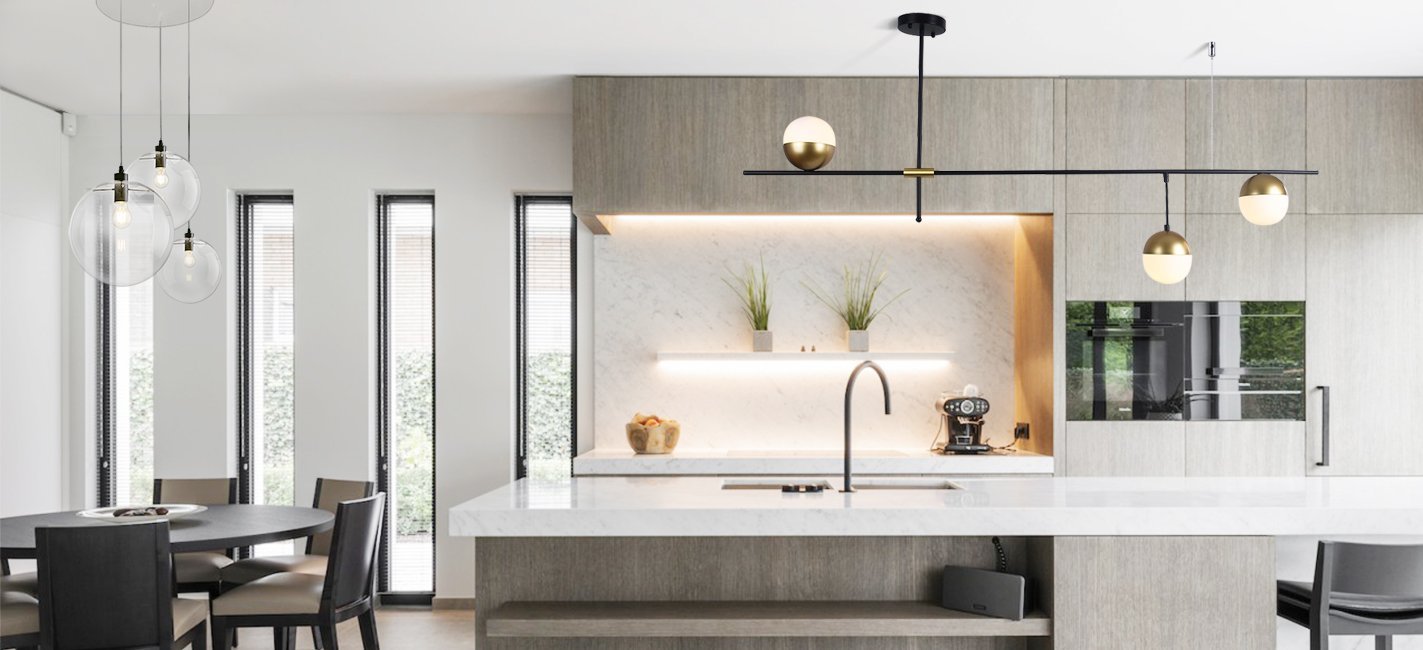 More than merely lighting up your kitchen counter or dining space, the kitchen island lighting adds a sleek style to your space that mixes modern flair with clean simplicity.
As much a work of art as a lighting fixture, a modern rectangular chandelier elevates the look of any space. Framed by the rectangular design, the 4-light black rectangular chandelier offers modern styling as several metal bars intersect to form a hollow appearance.
Cast a warm and welcoming glow in the living room or bring a bit of brightness to your kitchen island with this glass globe pendant light. With the bubble glass shades and solid metal hardware, this modern globe pendant light offers a cartoon look that's still firmly rooted in a modern and concise style, and it is a masterpiece in your house. 
Hung in an entryway or dining space, this cluster glass globe modern cluster pendant lights bring warmth to your home that will encourage family and guests alike to gather. Crafted from glass in a sleek brass finish, this 7-light kitchen island pendant lighting features seven long cables connecting the glass globe shades, and each glass globe pendant is hung at a different height to create a cascading visual effect.
Not merely a lighting fixture, this mid-century modern glass globe linear chandelier can also decorate your space. The 3-light glass globe linear chandelier is based on a simple constructed slender pole, while the three glass globe shades with brass finish sit over there. And the two tones of black and brass are in sharp contrast with the glass globe linear chandelier and give your room a mid-century modern style. 
---